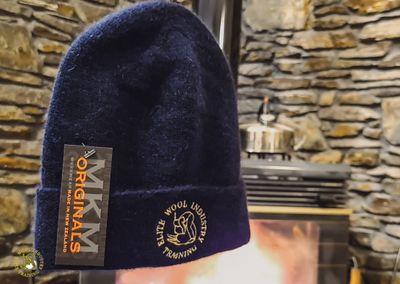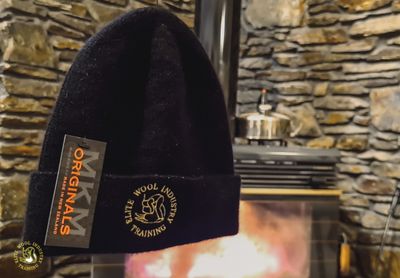 MKM Beanie Blend of Possum Fibre and Merino
HSI
$20.00
or 4 interest free payments of $5.00 with
learn more
Out of stock
This Possum Merino Unisex Beanie by MKM Knitwear is produced in New Zealand.

Fabric Features

SOFT & WARM: All-natural fibres including superfine 20.5%-micron
Merino wool ensures comfort all day long. Features an adjustable roll
cuff ear band for added warmth.
BREATHABLE: Keeping you cool in summer and warm in winter, this
Possum Merino Unisex Beanie has clean finish seams for a bulk-free fit..
WICKING & ODOR RESISTANCE: Merino wool's natural wicking and
odour-resistant properties keep you dry and comfortable while active in
cold weather.
COLOURS; Black, Twilight.

Care Instructions; Please follow those on care label
attached to the garment. Warm hand wash. Lay flat to dry in the shade.
Do not tumble dry. Dry cleanable.
SKU: 10000-7